Faculty in the Center for Food Safety are actively involved in graduate programs of the following departments at University of Georgia. To pursue an advanced degree in food safety, visit on one of the websites listed below.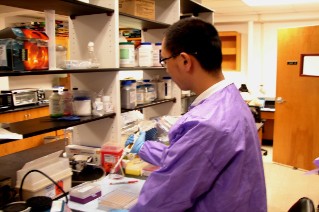 The FST graduate program trains those desiring to advance to better positions in the food industry, governmental organizations or academic institutions. This graduate program focuses on the application of science and engineering in properly selecting, preparing, processing, preserving, packaging, distributing and consuming foods.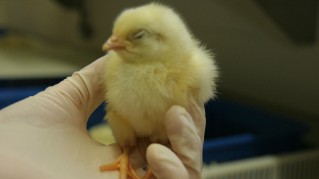 This 18 month program is designed for veterinarians seeking a career in clinical avian medicine in the poultry industry. Course work in microbiology, pathology and poultry science is combined with practical field and laboratory experiences in clinical avian medicine. Learn more about this program on the UGA Poultry Diagnostic and Research Center website.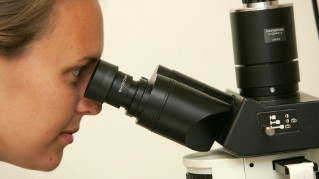 Graduate programs in environmental health science emphasize the chemical, microbiological, physical, risk assessment, and policy aspects of environmental and occupational exposures and effects. Collaborative research is conducted with investigators throughout the U.S. and abroad.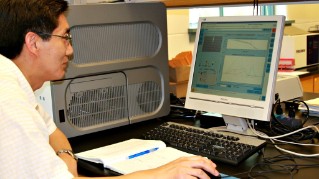 Graduate students in this department are actively engaged in frontier research with faculty mentors, publishing articles in the top physics and astronomy journals and presenting their work at national and international conferences. The department currently has active experimental, theoretical and computational research programs in a wide range of areas.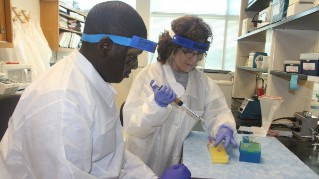 Biochemical Engineering utilizes the governing principles of living systems, properties of biological materials and engineering methodology in the processing of biological materials and in the processes using biological agents such as cells, enzymes and antibodies. Learn more on the UGA College of Engineering website.

Students may work with faculty at either the Athens or Griffin campus. Graduate students whose theses research is under the guidance of CFS faculty in Griffin (90 miles from Athens) will often complete their coursework in Athens before moving to Griffin to conduct their research.
For individuals wishing to obtain postgraduate training, the Food Science and Technology Extension program of the Department of Food Science and Technology hosts several workshops throughout the year. Please visit their Workshops and Trainings page for a list of upcoming events.